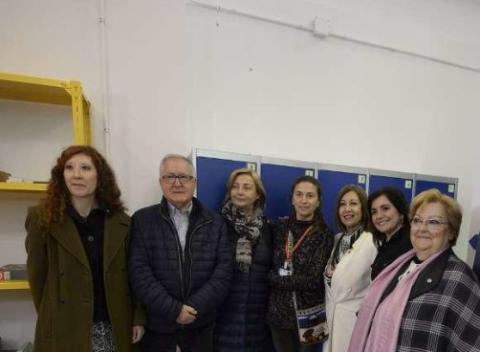 Around 600 homeless sleep a year in the municipal homeless Shelter of Avilés (Asturias), which opens Day Center
About 600 homeless people sleep at average in a year in the municipal center of La Estación street, which has just opened new facilities. It is a new day center that has lockers, adapted bathrooms, storage, laundry and spaces for activities. It will also be the access door to the center, a way to visualize the problem of the homeless group.
'The final objective is that they leave the streets, use transiently the municipal resources and we are able to change complicated situations and that they can have a standardized housing. And we are getting results: 9 homeless people who went through this device occupy a standard housing with weekly accompaniment until they achieve full autonomy' said the mayor, Mariví Monteserín, visiting yesterday this municipal resource.
The center of the street La Estación has 25 seats and the average accommodation is 608 people per year. The average daily occupancy is 21 beds and the profile of users responds to that of a male of Spanish nationality between 45 and 64 years old. Health care has been enhanced with a mental health care protocol. In the last four years the number of people staying in the shelter has decreased by almost 12%. According to municipal sources , this decline is related to the use of other resources, such as the Casa Valliniello, the housing program Housing First (with nine beneficiaries, eight of them users of the center), access to public housing after regularizing salary or economic benefits.
LINK TO REGIONAL NEWSPAPERS

https://www.elcomercio.es/aviles/avilesinos-hogar-recuperan-20190402002607-ntvo.html
https://www.lne.es/aviles/2019/04/02/seiscientos-techo-duermen-ano-albergue/2450988.html