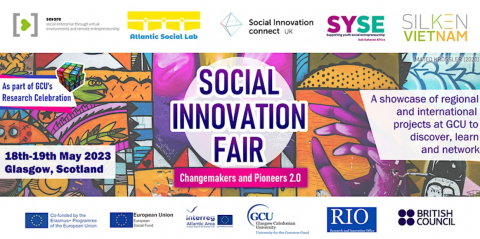 Glasgow Caledonian University to host Social Innovation Fair in mid-May
On May 18th, a variety of social innovation projects taking place across Europe will be highlighted at the Social Innovation Fair Event in Glasgow Caledonian University. Attendees will have the opportunity to visit booths set up by partner organisations, where they can learn more about each project and its impact. Additionally, one-hour sessions will be hosted by different projects, allowing attendees to gain a deeper understanding of the work being done. On the second day of the conference, which will take place on the 19th of May, roundtable discussions will be held to delve deeper into the significance of social innovation in the networks and communities that participants belong to. The attendees will explore various options for collaboration to further enhance the impact of social innovation.
The Social Innovation Fair is an annual event that aims to showcase innovative social projects and initiatives that address various societal challenges
Anyone who is interested in social innovation and entrepreneurship can attend the fair without any cost.
You can find further information here!