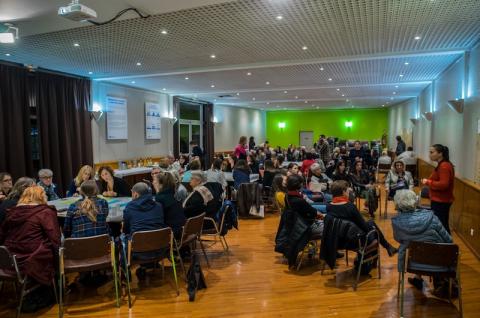 Pau writes its action plan to fight against isolation
Social isolation is a major issue for the social cohesion of a territory. The city of Pau has therefore decided to take on board this problem affecting all environments and all ages of life in urban areas.
The "anti-solitude plan" was launched at the end of September 2018, with the desire to involve all the active forces: citizens, associations, community services and partners. Five thematic co-production workshops took place from October to November with three main objectives:
- to show the actions and actors of the territory contributing to fight against the social isolation of people,
- to test the interest of the actions and devices existing or envisaged by the community,
- to bring out new proposals emanating from civil society.
After this phase of collective sharing, the City will adopt an action plan from the beginning of 2019 based on the collective vision, a real chain of concrete responses based on exchange, sharing, solidarity and commitment.
This innovative dynamic, made up of individual and collective initiatives, experiments, "man-made" actions, new modes of cooperation and governance, will involve all the Directorates of the community and its fields of intervention – housing, mobility, living environment, social, culture, sport... – to develop the conditions for living together of tomorrow.