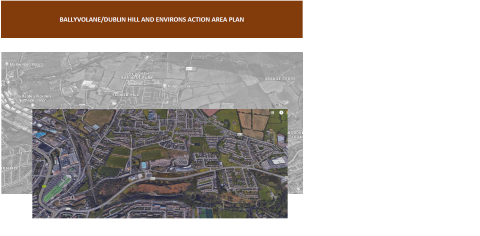 Completion of Mentoring Project in Cork
The Atlantic Social Lab project in Cork recently funded a mentoring project which contributed to the development of an area based plan for the Ballyvolane/Dublin Hill area of Cork City, using Planning for Real approaches. Developing an area based plan in this way facilitates a process whereby people living in local communities can identify the issues of concern to them and be central in leading out and generating solutions.

This project was more complex due to the level of residential development  proposed for the area under study.

Through the Atlantic Social Lab project, Cork City Partnership and the local community association received the support of a community planning expert mainly in the form of advice/mentoring in relation to planning issues.  This was particularly beneficial in this study area due to the large scale of proposed development for the area.

The advice not only directly informed the development of the Area Action Plan but also how the local Community Association will take the report forward and how they will approach developers/planning proposals.  It will also inform future area based planning exercises carried out by Cork City Partnership where a similar context is found.

The long term benefits of this knowledge transfer for Cork City Partnership is that it will give another perspective to their area based planning processes. For the Community Association it provided a clear, evidence based report with which to approach relevant stakeholders. It has also provided them with an approach to use with developers when they submit planning proposals.