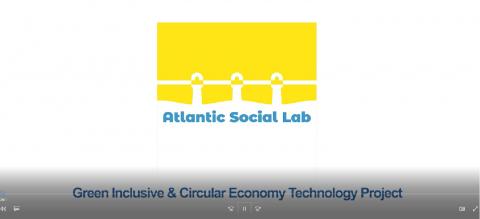 Enterprise North West records a video to show the "Green Inclusive & Circular Economy Technology Project".
The project was an exciting new student-led programme that helped students from St Brigids and Oakgrove College go Green through the use of technology. The programme aimed to develop and promote creative thinking around local green issues for young people which were then transferred into a game. The project has been running since October 2018 by Enterprise North West in partnership with St Brigids College, Oakgrove College, Greater Shantallow Partnership, Kippie CIC and Zero North Waste and was delivered across both school campuses.
You can see this video in Youtube Channel by clicking here.