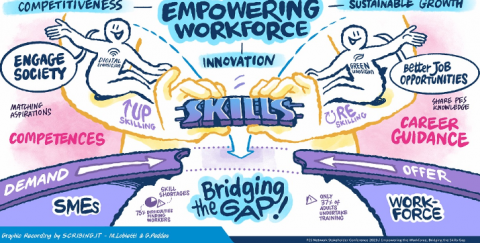 PES Network Conference Tackles the Skills Revolution
The 2023 European Public Employment Services (PES) Network Stakeholder Conference was a professional gathering aimed at empowering the workforce and bridging the skills gap. The conference brought together around 150 participants in Brussels on 30 March 2023 as part of the European Year of Skills. The event focused on discussing strategies to improve the skills of the European workforce and address the challenges posed by the skills gap.
During the conference, various stakeholders from different sectors shared their experiences and insights on how to improve skills development and training programmes. Discussions focused on issues such as emerging technologies, lifelong learning and innovative approaches to skills development. Participants also explored ways to promote cooperation between employers, educational institutions and policy makers to ensure that the workforce is equipped with the necessary skills to meet the demands of a rapidly changing labour market.
Please click here to read the original post!