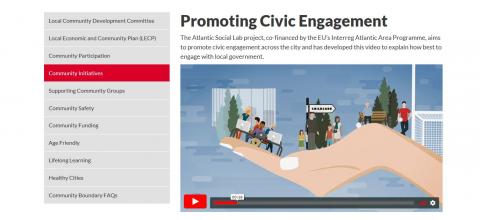 Release of Animation Video Promoting Civic Engagement in Cork (Ireland)
The Atlantic Social Lab project in Cork has just released their animation video which promotes civic engagement in the city.
This video talks about how the city is growing and gives viewers an overview of the different types of plans which are developed and how to have their say in shaping the kind of Cork they would like to live in.
The video can be viewed here.