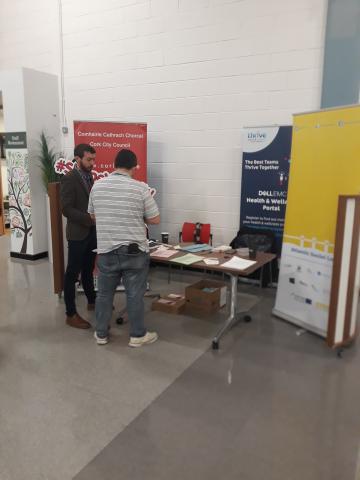 Shape Your City – Voter Registration and Information Campaign in Cork
Cork City Council's Shape Your City Initiative and the Atlantic Social Lab Project participated in a number of information and voter registration campaigns across the city in recent months. 
Information and Registration Stands were held in Kent Station Cork, in the Marriott International Offices and in the EMC buildings in Cork.  These were very successful resulting in hundreds of engagements with both the migrant community and Irish people and significant numbers registering to vote, updating their address details or simply receiving information on their voting rights. 

More information and registration stands are planned in businesses and community groups across the city in the coming months in the run up to the European and local elections to be held in May 2019.