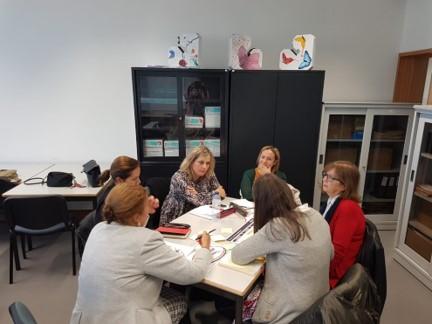 Social Innovation Ecosystem Implementation Program in CIM do AVE (Portugal)
CIM do Ave is implementing the Social Innovation Ecosystem Program that is underway in the territory.
This training program aims to create a Social Innovation Ecosystem at NUT III AVE (with the eight Municipalities: Vizela; Guimarães; Vila Nova de Famalicão; Fafe; Póvoa de Lanhoso; Vieira do Minho; Cabeceiras de Basto; Mondim de Basto), promoting the construction of integrated strategies and social innovation plans to respond to the new challenges and opportunities of the local community.
Political and technical decision makers from the eight Municipalities of the NUT III AVE participate in this training action, who will constitute the AVE Social Innovation Ambassadors.
This program is being developed by the Intermunicipal Community of Ave under the INTERREG Atlantic Area program - Atlantic Social Lab project.