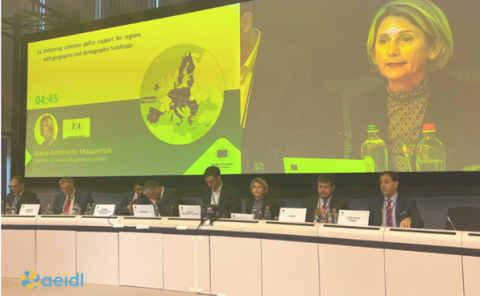 Support from the EU for regions with geographic and demographic disadvantages
A report by Nanette Maupertuis, President of the Corsica Regional Assembly, on "Enhancing Cohesion Policy support for regions with geographical and demographic handicaps (Article 174 of the EU Treaty)" was adopted by the European Committee of the Regions (CoR) on 1st December. There is already a political discussion brewing about the future of EU support for territorial cohesion that revolves around this issue.
As part of the Committee of the Regions Opinion, AEIDL (European Association for Innovation in Local Development) promotes community-led innovation in areas such as territorial development, entrepreneurship, social inclusion, environment, climate action, and green growth.
For more information, please click here!