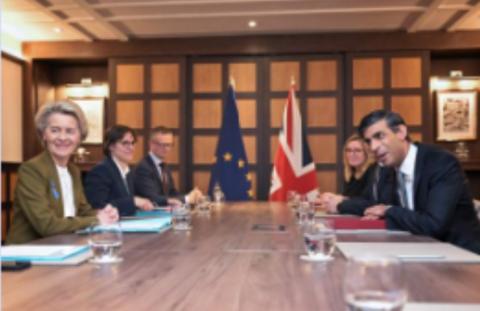 The Windsor Framework: a new approach to the Protocol on Ireland/Northern Ireland
On the 27th of February an agreement in principle on the Windsor Framework was reached between the European Commission and the United Kingdom government. This provides a wide range of collaborative solutions that intends to ensure citizens and businesses in Northern Ireland with long-term certainty and predictability in addressing their main challenges.
Please click here for more information!